Hi.
I would suggest an upgrade to the V8 Finder (V71HD) for the next update (Att.).
Could you increase the size of the numbers that indicate the signal quality to improve the vision for the elderly users of this wonderful tool?
Example: It could be like in Satlink where the numbers are much bigger and facilitates the vision at a greater distance when working alone ... the screen could switch by activating some colored button for standard screen and the bigger one only with the bars and the numbers taking advantage of more space on the screen.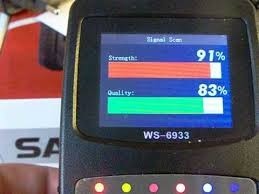 It´s possible?
Thanks a lot!